If you've read my love letter to the Netherlands, you'll know that since I was young, I wanted to go to the Netherlands to see the windmills, tulips, and clogs. During my research for this trip, all signs pointed to going to Zaanse Schans to see these things. Zaanse Schans is a neighbourhood in Zaandam, about 30 minutes outside of Amsterdam by train, where you will find a number of windmills and historic buildings that house museums and workshops.
It's a very quaint area and I thought the traditional style houses, with the windmills and river in the background made it very beautiful. Even if you're not interested in visiting all the museums, the scenery makes Zaanse Schans worth a trip. It's often listed on the internet as a good day trip destination from Amsterdam. However, if you're short on time and pick the museums you want to visit, I found that half a day was enough time. Also, one word of caution, it is a very popular tourist spot and the tourists arrive by the bus-load which makes it difficult to leisurely walk through the area. The shops/museums get very crowded. I arrived at Zaanse Schans before 9:30 in the morning, and was able to enjoy the area for around 20 minutes before the tour buses started arriving.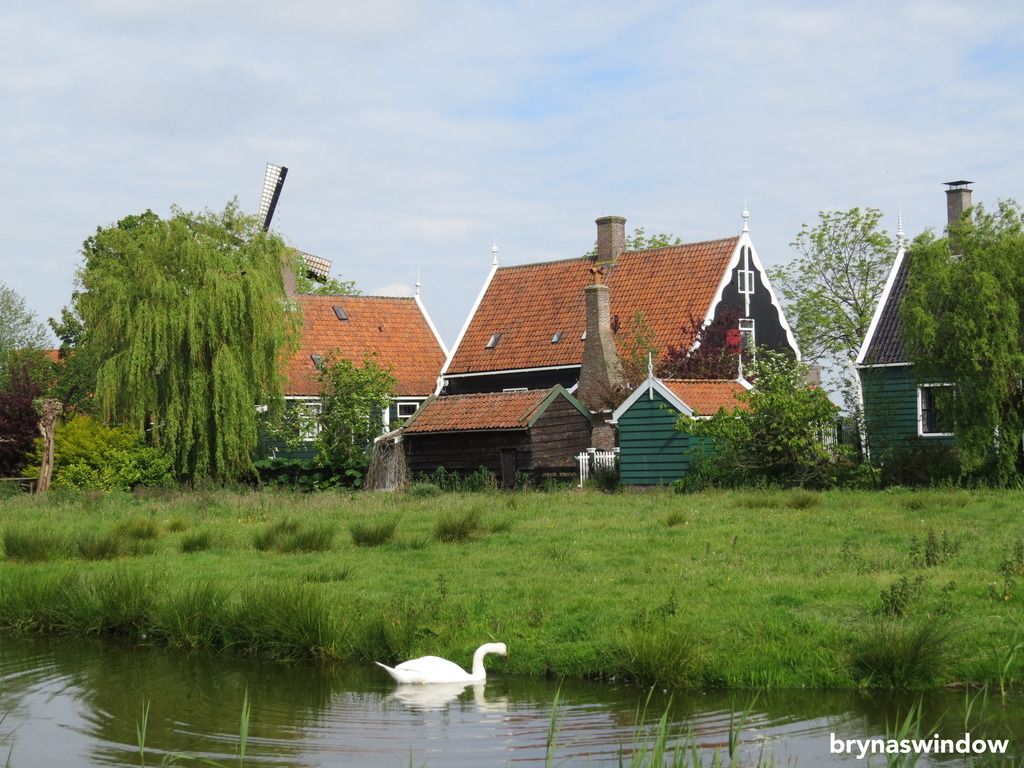 Of the museums/workshops I visited in Zaanse Schans, here were my top three:
De Kat Windmill
Cost: 4 euros per adult
There are a number of windmills in Zaanse Schans that you can actually enter to see their inner workings. Many of them require an entry fee though, so being frugal, I picked just one of them to check out. I ended up picking De Kat, just because I thought it would be cool to see how a windmill can be used to create paint pigments. It didn't disappoint! I liked seeing how the power of the wind made the cogs turn inside the windmill and being able to climb up to the top to be right by the blades was very an experience - even though the whole time I was up there, I was afraid I would drop my cellphone or my camera through the gaps in the wooden floor of the balcony.
For those who may have a hard time climbing up and down ladders and steep staircases, I would avoid this stop as there are some very steep stairs that you'll have to climb.
De Kat isn't the only windmill in Zaanse Schans. Click here for a complete list!
Clog Workshop
Cost: Free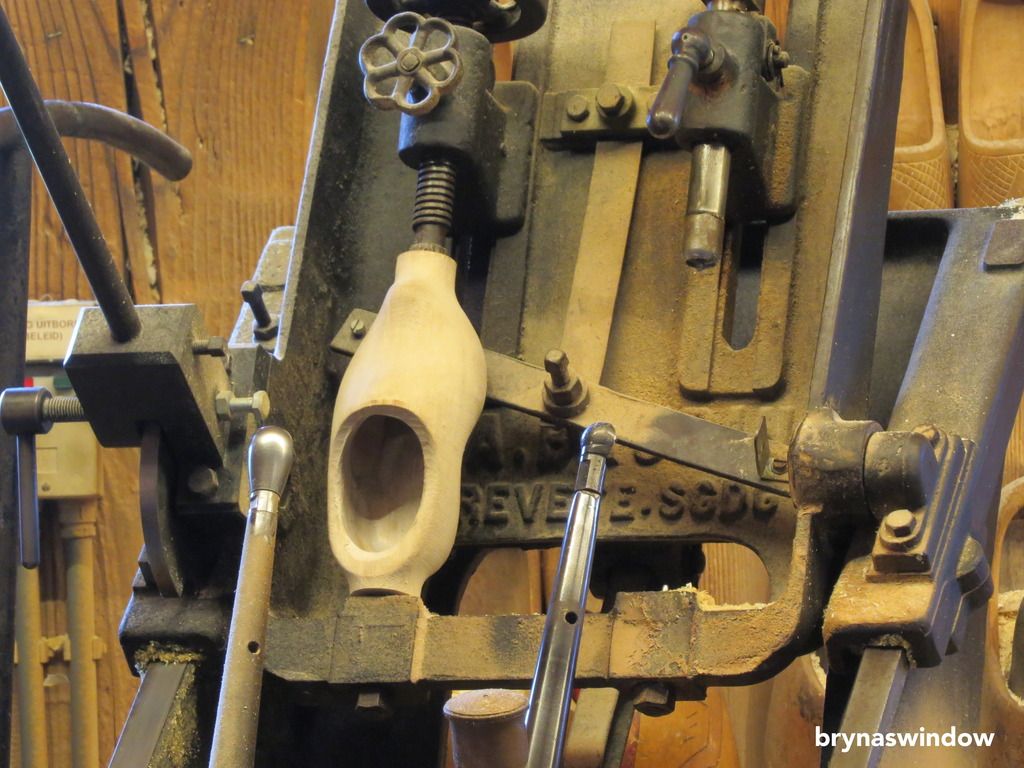 I enjoyed this stop because you get to watch experts at work making these clogs. Maybe it's because I'm a 'city slicker' (what a funny term!) but I never knew that water would be used in the clog-making process. I also liked looking through the gift store that's a part of this workshop. You can buy clogs in all sizes and colours there. I was SO tempted to bring home a pair of clogs for myself but decided against it in the end. There are also some over-sized clogs outside this workshop for some fun photos!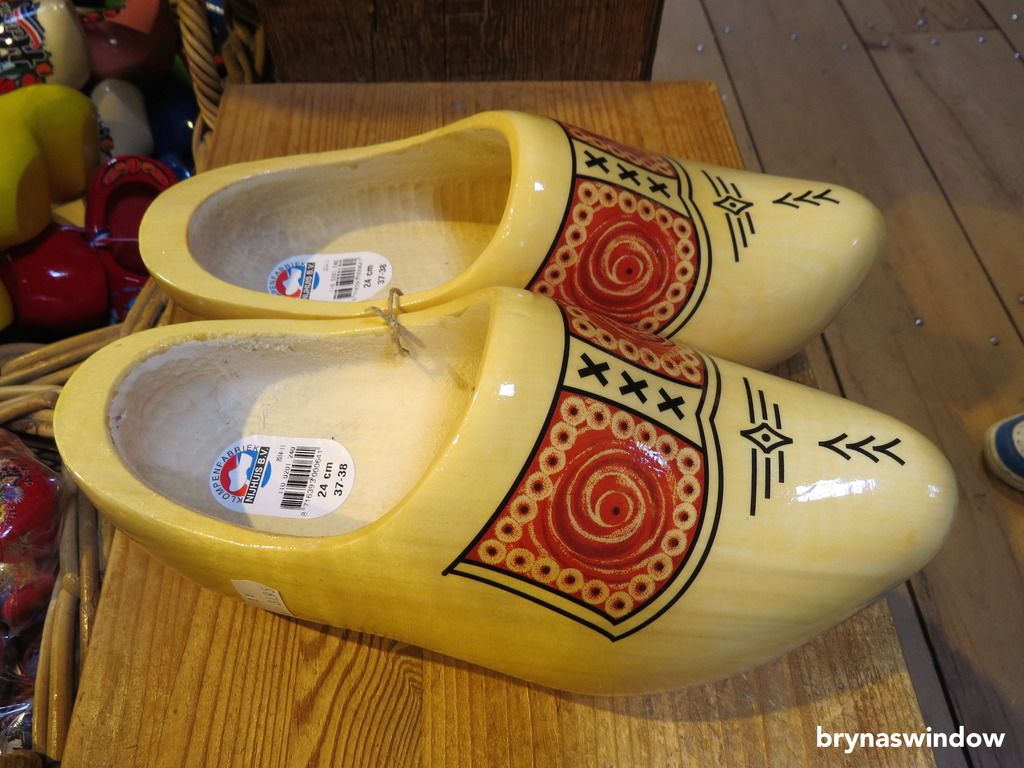 Albert Heijn Museum Shop
Cost: Free
Walking around Amsterdam, you'll see a number of Albert Heijn supermarkets. It's now a big supermarket chain, but it started as a small grocery store. At Zaanse Schans, you can see what it used to look like, and also see some of the things that they used to sell. This will likely be a short stop on your trip to Zaanse Schanse, but I found it quite fascinating!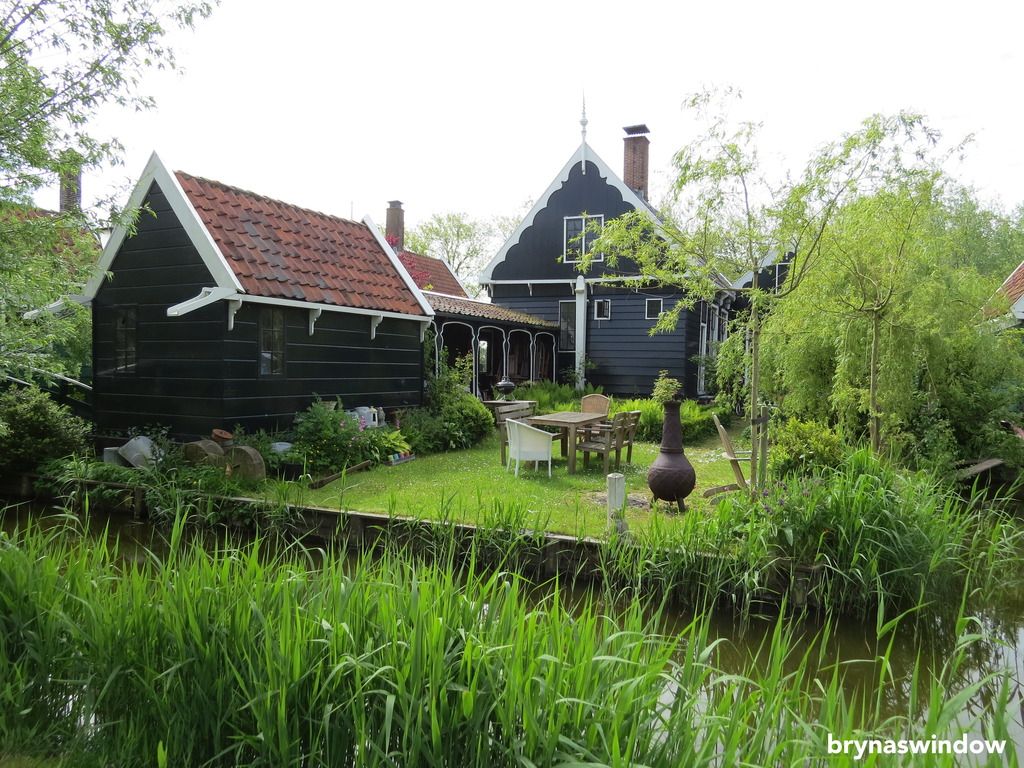 One thing I think you can skip at Zaanse Schans? The pannekoeken at the restaurant "De Kraai" in Zaanse Schans. I was excited to try the dutch pancakes while I was at Zaanse Schans but was sorely disappointed. It was a overpriced (I should have known, since it's a tourist area!), and wasn't very good. The staff also didn't seem all too happy about working there. So if you're looking for pannekoeken, I'd go elsewhere!
Check out this page to see all the different points of interest at Zaanse Schans!
Want to get here?
Hours: The museums and workshops have different opening hours, but if you aim to be at Zaanse Schaans between 10 a.m. and 5:00 p.m. most things should be open. For a list of all the different opening hours, click here.
Cost: Entering the area is free, but you may be charged a fee for some of the museums. If you plan to stop at most of the museums here, you may want to check out the Zaanse Schans card.
Directions: Take the train to Koog Zaandijk station. This takes around 15 minutes from Amsterdam Centraal station. Then walk for another 15 minutes to get to Zaanse Schans. There are signs you can follow!
Other notes:
- Expect the area to get crowded as it's a popular tourist destination!
- It might be best to avoid visiting the windmills if you can't walk up steep stairs