It's important to state that I've only been to Monaco during the Grand Prix, because I think my experience would have been quite different had I been there during any other time.
Monaco during the Grand Prix has its highs and lows (it's a pun - the city has lots of slopes so there a physical highs and lows. Get it? Bad joke, I know, but I couldn't help it!) For someone who is into the Formula One, it's amazing! But for someone who would rather see the city it isn't so great. My boyfriend is a huge Formula One fan, which was why we were in the city during this time. And yes, I got to experience my first Formula One race in person, which was pretty cool even though I'm not a big F1 fan. But I think if I have the chance, I'd like to visit Monaco again when the F1 isn't happening to see what the city is really like since I didn't enjoy my visit that much. I'd want to go again to see if my opinion changes!
So here were the highs and lows (haha, I can't help but laugh. Okay, I'll stop, I promise!) from a none F1 fan who visited Monaco during the Grand Prix.
The Highs
Atmosphere
Monaco is buzzing during the Grand Prix. There are happy people everywhere, people sitting out on the restaurant patios enjoying their meals, rows upon rows of booths on the streets selling F1 memorabilia, and bands playing on the streets. After the races there are huge parties happening too pumping loud music.
Sitting opposite the pit stops
I feel like I'm going to anger a lot of F1 fans, but to me, watching a race in person is not as exciting as it is on television. You're stuck in one seat so all you see are cars whizzing by one spot. At least on TV, you can see more of the bigger picture of the what's going on in the whole race. Luckily, my boyfriend had the insight to get seats that were opposite the pit stops so I could watch as the teams changed tires and the cars and drivers coming in and out of the pits, which made my Grand Prix experience much more interesting. If you can, get a seat opposite the pit stops. If you have a camera with good zoom, you can get a lot of great shots sitting here too!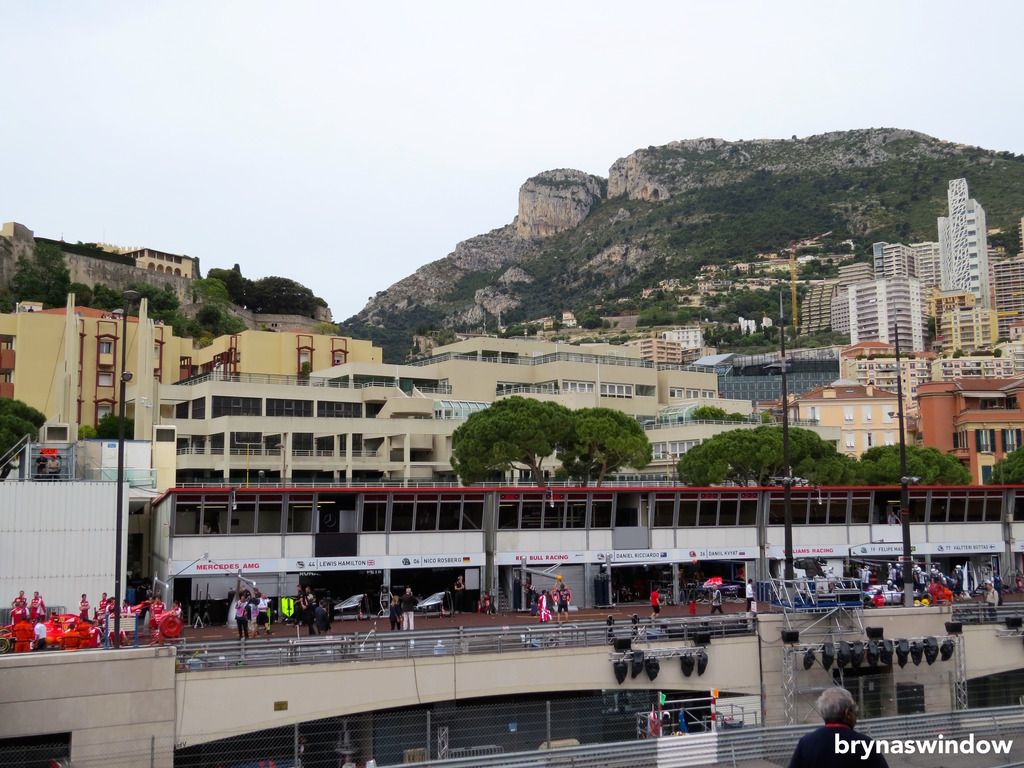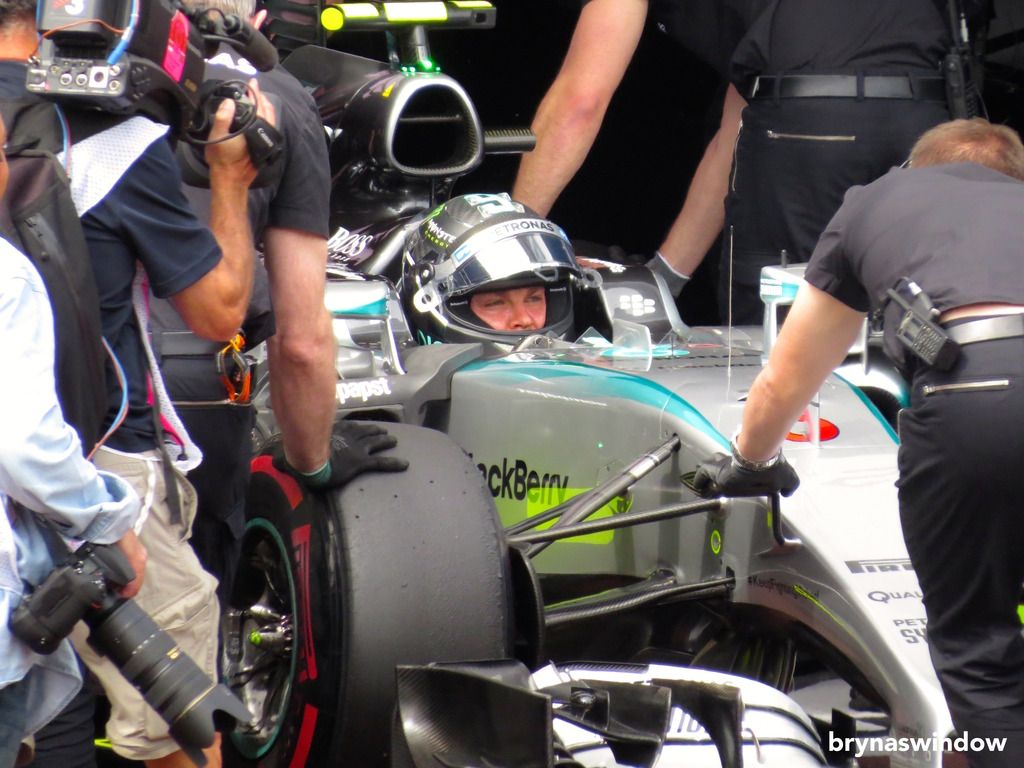 Walking the track
If you wait for a couple of hours after the race, they open up the track for you to walk on. It's pretty cool to be able to do that, especially if you are a fan, and know the track pretty well. My boyfriend was all sorts of excited while we walked down the track. I heard lots of, "this is where so and so crashed!" You can take photos by the starting grids, and see some of the debris left behind by the tires.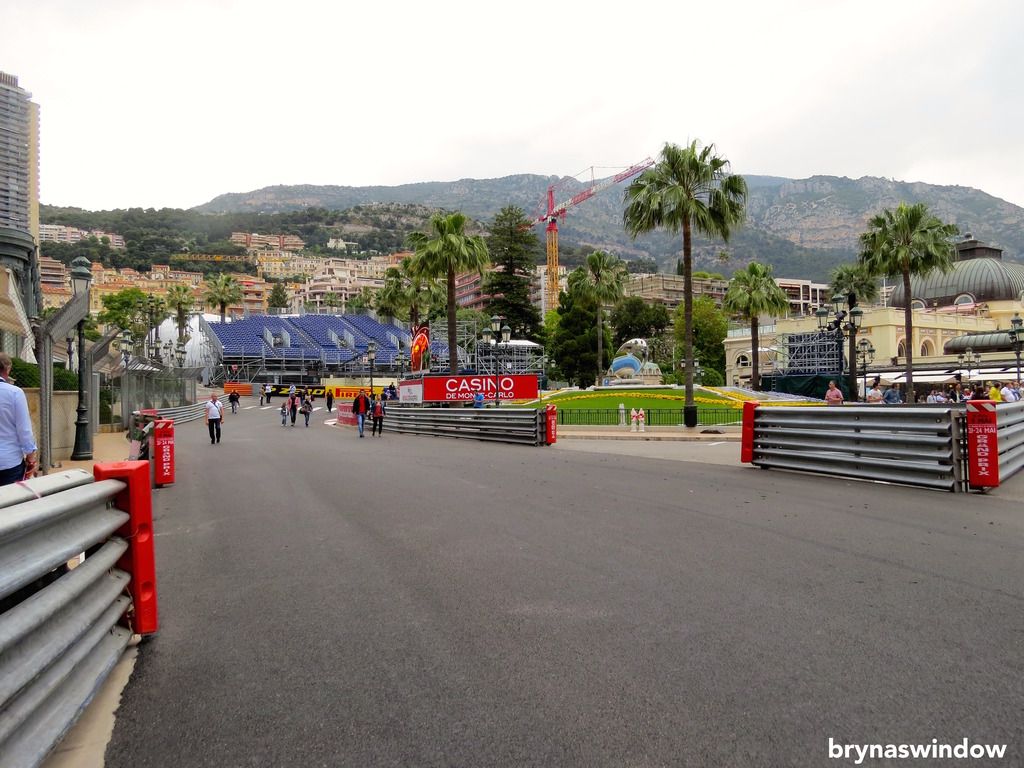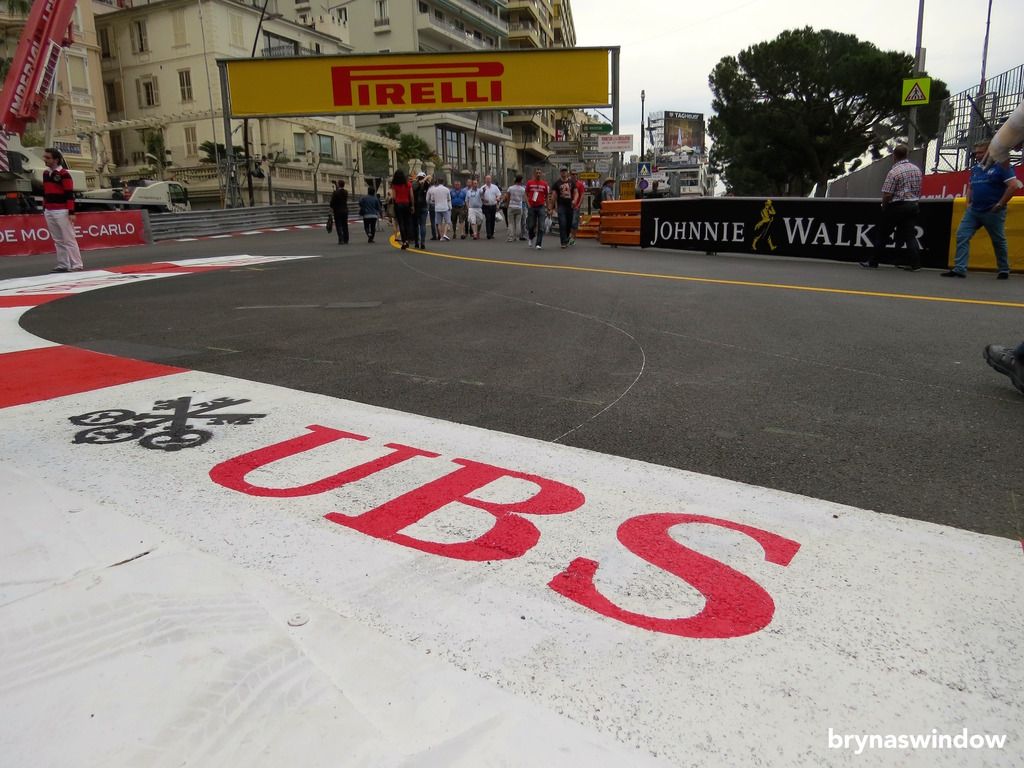 The Lows
Road closures
Not only are roads closed during the F1 in Monaco because some of their roads make up the track, they close off a lot of other roads too. This makes it really hard to explore the city because if you follow a map or road signs that should lead you to your desired destination, you'll often end up at a dead end... which gets really frustrating after a while!
Noise
When the races are happening, you can hear the cars whizzing by even if you're not there to watch the races. It's quite loud, so if you happen to be in Monaco when the Grand Prix is in town, bring ear plugs even if you're not there to watch the race!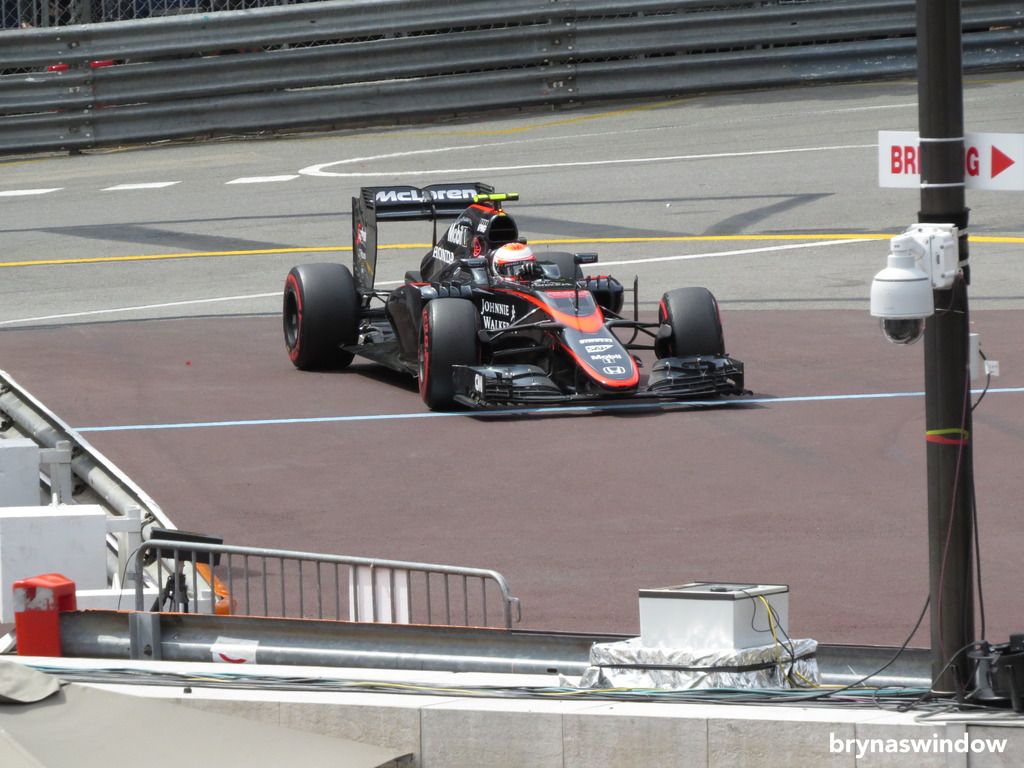 Other attractions in the city are closed
The one thing I really wanted to see in Monaco was the Oceanographic Museum. But when we got there (eventually, after having to make quite a few detours because of those darned road closures), it was closed. I think a lot of the other attractions in the city end up closing because of the Grand Prix so if there's something you want to see in particular, I would recommend that you check ahead of time to see if they will be open. The Casino de Monte Carlo was open though (again, took a while to actually get there due to road closures) but I personally didn't think much of it. Then again, I'm not into gambling so that might be why.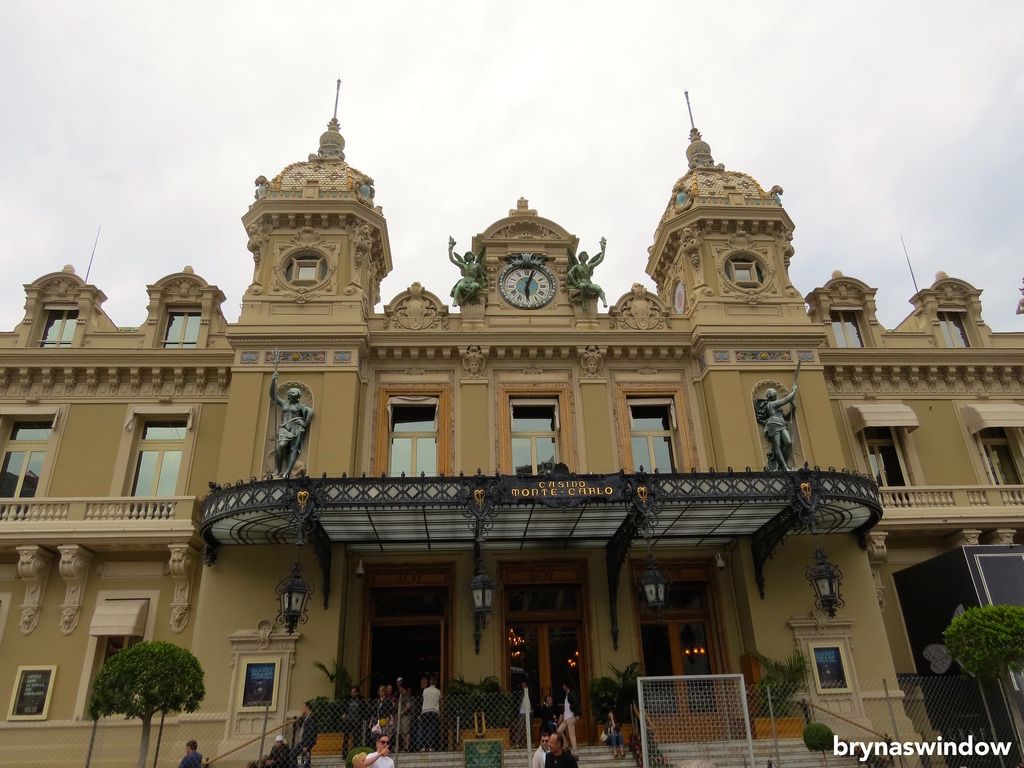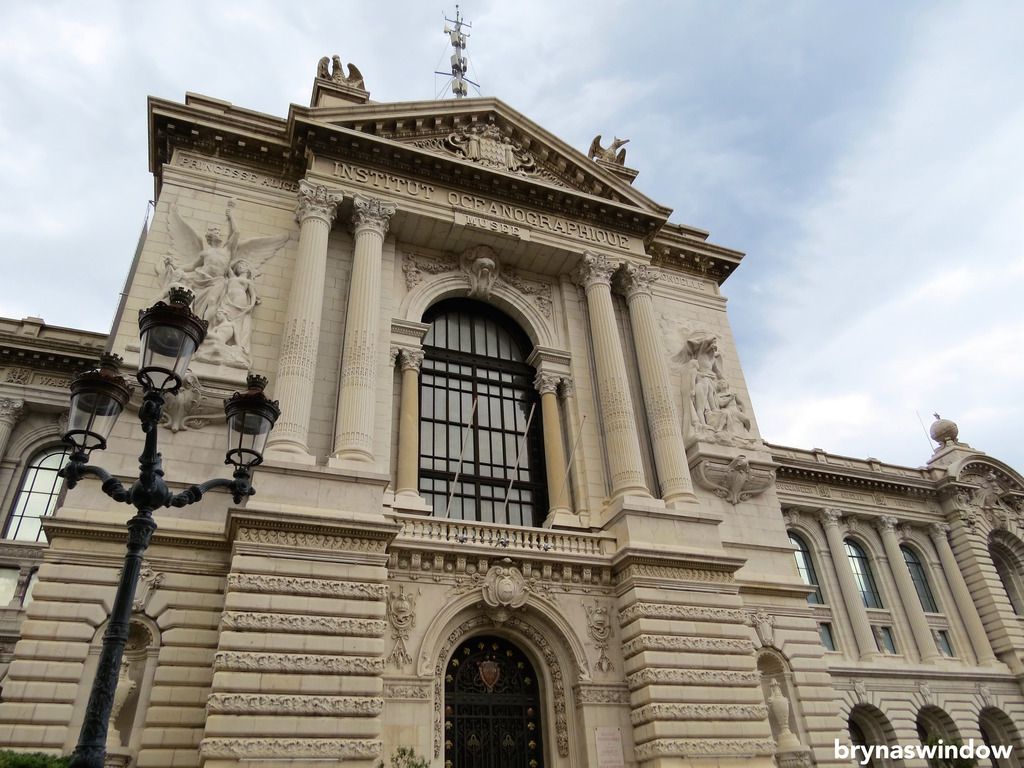 Want to see some footage from the 2015 Monaco Grand Prix? Check out my video below!
Have you visited Monaco when the Grand Prix wasn't happening? How did you like it? Is it worth it for me to go back?